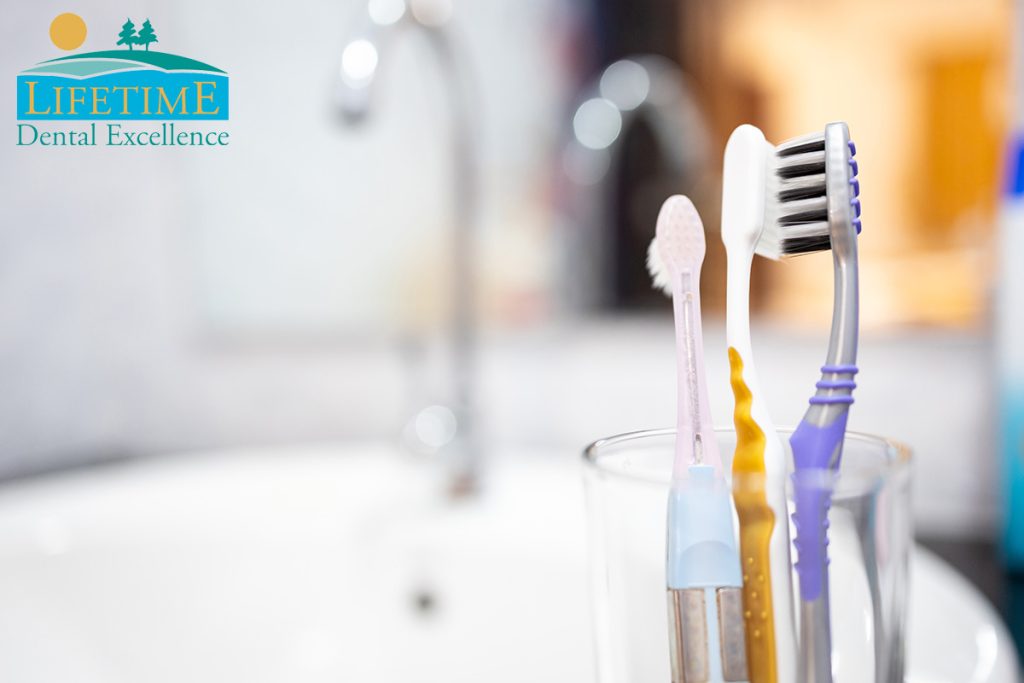 How often do you replace your toothbrush? It is a common misconception that toothbrushes last a very long time and don't need to be replaced frequently. However, it would be best to treat your toothbrush like you treat food, beauty products, and other household items that have an expiration date.
When Do I Change My Toothbrush?
After each use of your toothbrush, the bristles on the brush break down more and more over time. When bristles become weaker, they become less effective in removing plaque from your gums and teeth. The ADA (American Dental Association) states that three months is the average lifespan; once it hits the 3-month mark, you should probably replace it with a new one.
However, weak bristles aren't the only reason to replace your toothbrush. When you are sick, your toothbrush can gather your germs and bacteria and hold them for a very long time. This is especially important during the COVID-19 Pandemic. Fungi and bacteria can grow on your toothbrush, and if you see any dark color changes, it can even be a sign of mold.
Purchasing New Dental Products
When it is time to replace your toothbrush, give your dentist a call and ask them which product you should be buying based on the state of your dental health. You can purchase a soft bristle brush that will be easier on your teeth and gums or a hard bristle brush that focuses on removing all plaque from your teeth. Don't forget to include floss and mouthwash to get the freshest breath.
If you have more questions about your dental health or need dental advice, give the experts a call at Lifetime Dental Excellence at 248-588-6565.