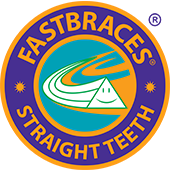 For people who want to straighten their teeth without the hassle of metal fixtures, Fastbraces can be a saving grace. If you are overwhelmed by the thought of having braces, visit us at Lifetime Dental Excellence in Clawson, Michigan to see how we work hand in hand with dental technicians to create perfectly fit clear aligners for your comfort and pleasure.

What are Fastbraces?
Fastbraces slowly and safely move your teeth with a mouth aligner made just for your mouth. In many cases, they offer more perks than traditional metal braces:
● Discrete -A great smile doesn't require metal for realignment anymore! Clear and subtle, Fastbraces make it possible to improve your smile without making it obvious or noticeable to others.
● Comfort -Unlike metal braces that can poke and irritate your mouth, Fastbraces feel great and provide the results you desire without wires and brackets.
● Convenient -With Fastbraces you are allowed to eat normally and do not have to avoid brushing the specific area being altered with an aligner. Clear aligners feature very few adjustments to your daily routine and habits.
Why should I get Fastbraces?
If you are unhappy with your smile, Fastbraces are an amazing option. Patients all over Clawson and the surrounding areas wear clear aligners, and you probably don't even know it. That's the point: a great smile without any of the discomfort or noticeable hardware in your mouth.
How do I take care of my Fastbraces?
Clear aligners can be taken out so you can continue to practice an unchanged oral hygiene routine. Brush as usual, and be sure to rinse the aligners in lukewarm water. Be sure to also uphold good hygiene practices like brushing twice a day and flossing once daily.
How do I know if Fastbraces are right for me?
Patients in Clawson, Royal Oak, Troy, Madison Heights, Berkley, Birmingham, Huntington Woods, and the surrounding areas trust Lifetime Dental Excellence for expert Invisalign and Fastbraces consultations and fittings. Contact us to schedule a consultation to determine if clear braces can help your smile.