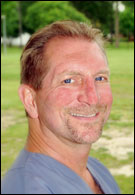 Dr. Craig Wernette
Dr. Craig Wernette is part of a trusted tradition of dental comfort and care. He received his undergraduate degree in Physiology from Michigan State University in 1981. He then earned his Doctor of Dental Surgery degree from University of Detroit in 1985, finishing in the top 10% of his class. Dr. Wernette grew up in mid Michigan and now resides in Bloomfield Township with his wife and six children. When he is not busy with his family he enjoys skiing, swimming, hunting and taking in the great outdoors.
Dr. Wernette is continually upgrading himself and his staff on the newest dental techniques and approaches in order to offer you and your family the most advanced, comfortable and personalized care available. He incorporates the latest high tech dental equipment in the office and attends extensive continuing education courses to stay abreast of the newest trends in dentistry. The office offers Cerec CAD/CAM dentistry, Claros diode laser dentistry, Invisalign and Fast Braces orthodontics, Lumineers and traditional veneers, Rembrandt and LumiBrite teeth whitening, The Wand STA computerized injections , Protaper precision root canal therapy, ultrasonic teeth cleaning, digital low radiation x-rays and all other standard dental treatments.
Dr. Wernette is a member of the American Dental Association, Michigan Dental Association and the Oakland County Dental Association as well as the Academy of General Dentistry. He looks forward to your visit to Lifetime Dental Excellence and to showing you the positive effects that quality dental care can have on your life.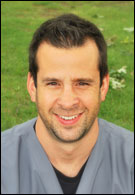 Dr. Hodas
Dr. Hodas was born and raised in Clinton Township, Michigan. He is a graduate of the University of Michigan School of Dentistry and is a member of the Michigan Dental Association and the American Dental Association.
Dr. Hodas is fully adept at Cerec one day crown technology and also specializes in FastBraces, a comprehensive orthodontic treatment which takes months and not years to complete. He also enjoys helping people achieve beautiful smiles by doing cosmetic dentistry, bonding and veneers.
Both Dr. Wernette and Dr. Hodas are continually upgrading their knowledge on the newest dental techniques.
Dr. Hodas is married with two young daughters and believes in a healthy lifestyle and enjoys physical fitness, nutrition, gardening, and travel.