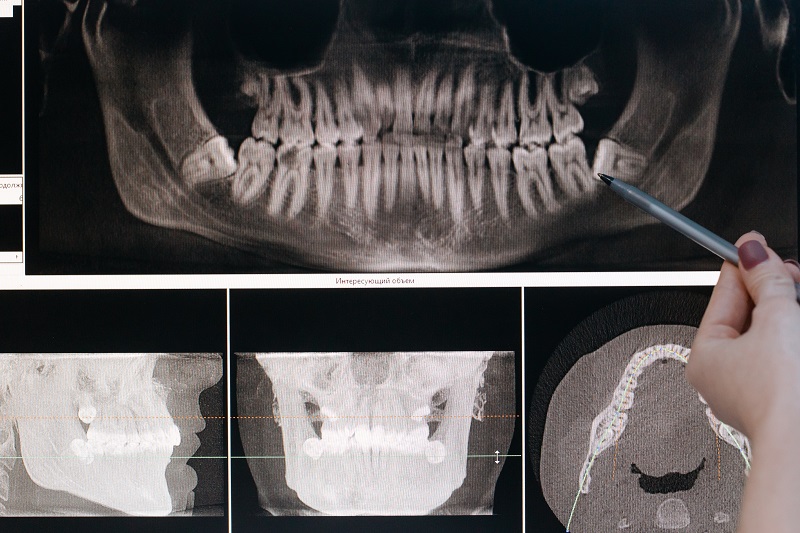 Children typically have 28 of their adult teeth by the time they reach 13 years old. The last four teeth to come in are the third molars known as wisdom teeth. Young adults usually receive their wisdom teeth between ages 17 and 21. Some people get one or two, some get all four, and others never get them at all.
Why You Extract Wisdom Teeth

If there is not enough room in the mouth for the wisdom teeth to come in, they may become impacted or partially erupted. There are several symptoms: pain, infection, and facial swelling. Impacted third molars result in plaque buildup, disease, and tumor development.

When to Extract Wisdom Teeth

Visiting your dentist regularly during these formative years, so they can determine through dental x-rays whether these teeth need to be removed before they cause pain is essential. The dentist can also determine whether a wisdom tooth is making it difficult to keep your other teeth clean or if other problems are arising such as overcrowding. Dentists recommend extracting problem wisdom teeth by the age of 20. The roots and bones are soft, making extraction more manageable, and younger people recover from surgery rapidly.

Wisdom Tooth Extraction

The surgery is usually under an hour in duration. The doctor will use anesthesia, so your child will not feel pain. After surgery, your child will need to eat soft foods and drink plenty of fluids.
Do not procrastinate on getting your child's wisdom teeth removed. Failure to do so can result in further health complications. Summer is a great time when students are out of school. If you are having issues with oral pain or if it is time for your next visit, contact Lifetime Dental Excellence in Clawson, Michigan for an appointment today.