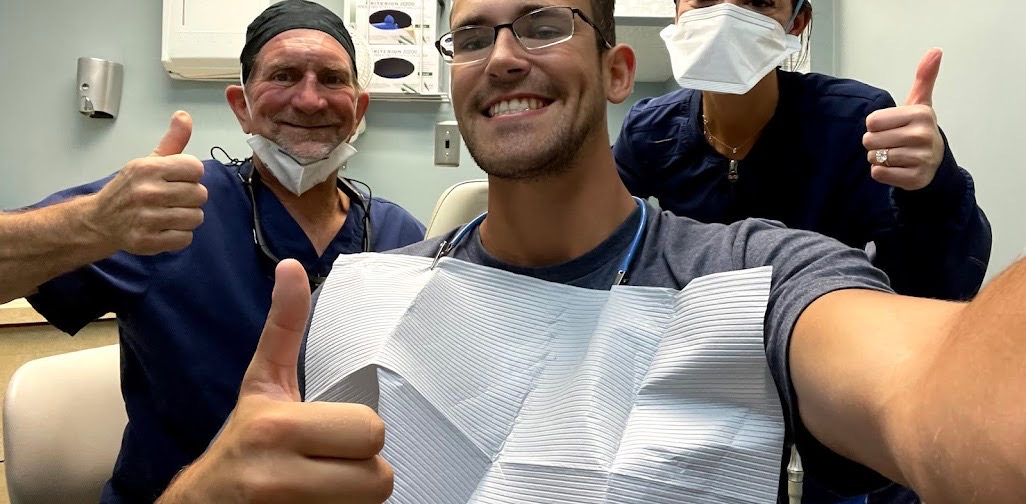 Maintaining proper oral hygiene is crucial for preserving the health and beauty of our teeth. We all know that brushing and flossing are essential daily habits, but did you know that regular dental cleanings are equally important? In addition to providing a deeper clean, routine dental check-ups help identify and address potential oral problems before they escalate. In this article, we'll explore the significance of regular dental cleanings and why they should be an integral part of your oral care routine.
Before delving into the importance of dental cleanings, let's briefly revisit the fundamentals of oral care. Brushing your teeth twice a day with fluoride toothpaste and flossing at least once a day are essential habits that help remove plaque and prevent the buildup of harmful bacteria in your mouth. These practices are the cornerstone of a healthy oral hygiene routine, but they alone may not be sufficient to ensure optimal dental health.
Apart from your daily oral care routine, scheduling regular dental cleanings is essential for maintaining healthy teeth and gums. While at-home brushing and flossing primarily target the surface of your teeth, professional dental cleanings provide a deeper clean that reaches areas that are difficult to access with a toothbrush or floss.
During a dental cleaning, a skilled dental hygienist will thoroughly clean your teeth, removing plaque, tartar, and stains. This process, known as scaling, helps prevent the development of cavities, gum disease, and other oral health issues. Additionally, the hygienist will carefully examine your oral cavity, checking for any signs of tooth decay, gum inflammation, or other potential problems.
One of the key benefits of regular dental cleanings is their role in early detection and prevention of oral health issues. Even with diligent brushing and flossing, it's possible for problems to arise between visits. By having your teeth professionally cleaned every six months (or as recommended by your dentist), you increase the chances of catching any issues in their early stages.
During your dental check-up, your dentist will conduct a comprehensive examination, including X-rays if necessary, to identify any hidden dental problems. Detecting cavities, gum disease, or other issues early on allows for prompt intervention, preventing further damage and potentially more invasive treatments down the road.
Each individual has unique dental needs and risks. While twice-yearly dental cleanings are generally recommended for most patients, your dentist may suggest more frequent visits based on your specific oral health condition. Factors such as a history of gum disease, a higher risk of cavities, or the presence of dental restorations may necessitate more frequent cleanings.
By visiting your dentist regularly for cleanings and check-ups, you benefit from personalized oral care tailored to your specific needs. Your dentist can provide individualized guidance on oral hygiene techniques, recommend specialized treatments if required, and monitor your oral health progress over time.
Maintaining good oral health goes beyond brushing and flossing alone. Regular dental cleanings play a vital role in keeping your teeth and gums healthy, preventing dental problems, and ensuring early detection of any issues that may arise. By incorporating dental cleanings into your oral care routine and following the guidance of your dentist, you can enjoy a bright, healthy smile for years to come. Remember, prevention is always better than cure, and investing in regular dental cleanings is an investment in your long-term oral health.
Let us help you take the right steps to protect your oral health. Contact us today.